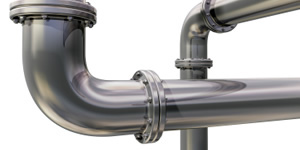 Backflow Prevention
Brisbane, Logan & Gold Coast Plumbers
Backflow Prevention Testing
Audit, Installation & Repair
Annual Inspections & Certification
Avoid the fines. Protect your business.
Under goverment legislation, all backflow prevention devices require annual testing to ensure there are no contaminants entering our water supply.
Complete Plumbing Solutions (QLD) is a friendly local plumbing team with 20+ years of advanced industrial maintenance expertise. We can test and certify backflow valves for any commercial or industrial facility across Brisbane, Gold Coast, Hinterlands, Logan City, Cleveland, Ormeau, Beenleigh and Coomera.
Get your no obligation quote today, or simply phone (07) 5602 4167.
---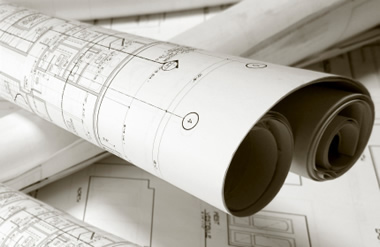 What is a Backflow Prevention Valve?
A backflow prevention device is used to prevent the reverse flow of water from a potentially polluted source into a potable water supply system. Under government legislation, these valves require annual testing by a certified tradesperson.
Regular inspection and annual testing of backflow prevention devices to confirm that no contaminants are entering our water supply are recommended throughout Queensland. The local government/council maintains a register of all backflow devices And as a specialist certified technicians, we provide full testing and certification reports in line with the Government maintenance policy and delivery within their recommended time frames.
Complete Plumbing Solutions (QLD) have licenced and certified backflow testers along with many years of experience installing and testing backflow prevention devices. We offer a complete backflow prevention service including installations, audits, backflow and repairs.
Types of Backflow Preventers
Backflow prevention is assessed as a low, medium or high hazard device dependent on the hazard it is exposed to.
LOW HAZARD:
These are generally non testable devices which could be a backstop, vacuum breaker or dual check valves. They are installed in areas that present a low risk of being contaminated. These devices are generally a sealed unit and cannot be serviced and in the event they fail, are replaced.
EXAMPLES: Water filters, coffee machines, dishwasher hose taps in a domestic situation.
MEDIUM HAZARD:
These valves will consist of a testable double check valve (DCV), which are installed in areas that present a medium risk of the backflow cresting minor illness in the event of potable water supply is contaminated by the hazard. These valves must be serviced and tested annually.
EXAMPLES: Fire hose reels, irrigation systems.
HIGH HAZARD:
These valves will consist of a Reduced pressure Zone Device (RPZD), that are installed in high risk areas where if backflow occurs, serious illness will occur. These valves are also required to be serviced and tested annually.
EXAMPLES: Chemical injection systems, wash down hose taps in bin areas or adjacent to a grease trap or sewer manhole.
---
Contact Complete Plumbing Solutions (QLD)
Call (07) 5602 4167 for a quote
Based in Ormeau, QLD, we service the full Brisbane and Gold Coast regions, including the surroudning South suburbs of Logan, Coomera, Beenleigh, Yatala, Pimpana, Cedar Creek, Cabbage Tree Point and Jacobs Well.
See our full service area.